This extension installs a panel in Flash IDE which lets you store and manage your font styles.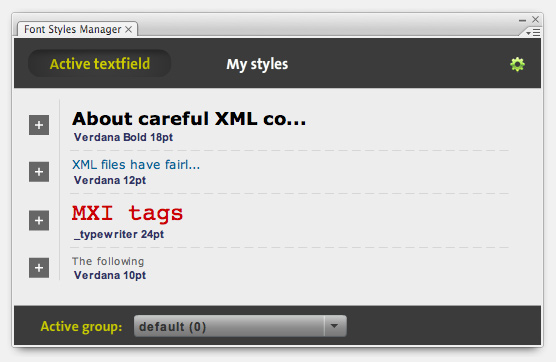 Download version 1.0.3
mxp format (Adobe Extension Manager installation)
zip format (extract files to $Flash/WindowSWF config folder)
Known bugs and issues
Some fonts don't render in the right way in panel listings. I'm trying to fix this!